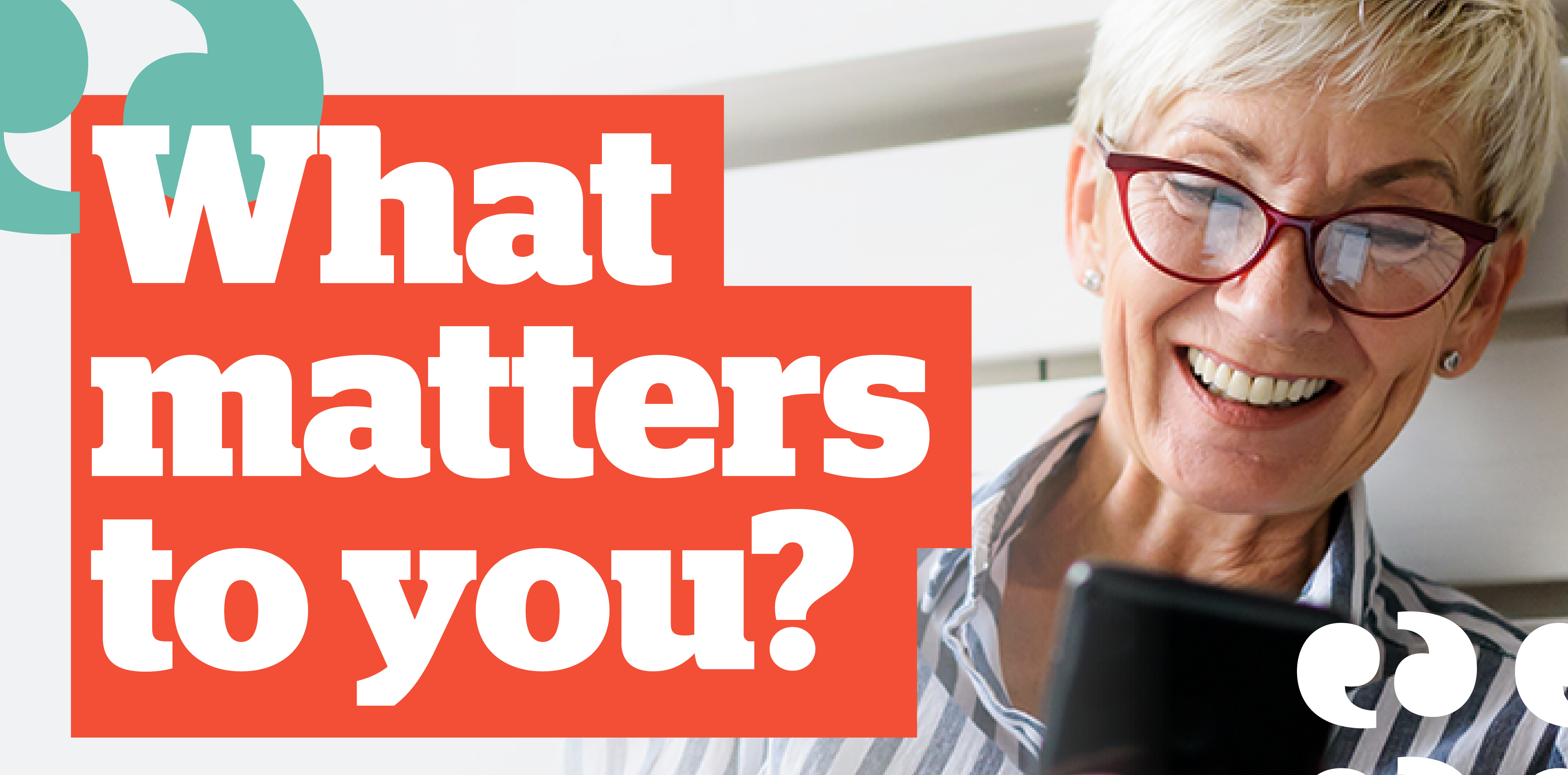 What Matters to You – "Set for Surgery" Focus Group
February 26, 2021
The next meeting of our over 55s online chat group is coming up on Thursday 4th of March at 11am and anyone over 55 is welcome to join. At this meeting we will explore a range of health and care related issues along with colleagues from the NHS.
To join, follow the link at the end of this article on Thursday the 4th.
The meeting
As patients and citizens, we need you help and ideas. This meeting of What Matters to You, will focus on your experiences.
Representatives from local NHS services will be joining us to hear your views. Specifically, we'll explore an emerging idea from the NHS about training community-based volunteers/peers to support people to be "Set for Surgery", and to energise the community to keep that wellness going afterwards as well.
"Set for Surgery"
Everyone knows that lots of people are waiting for surgery. But less people know that being "set for surgery" can have quite an impact on the effectiveness of your operation or procedure.
The idea of surgery can be daunting for a number of reasons. Being set for surgery encompasses a range of things including physical and mental fitness and preparedness. This can include:
Increasing physical fitness through exercise
Getting in shape by improving diet and increasing activity
During Covid-19, some people are finding it harder than usual to prepare for surgery. With limits on leaving our houses and a lack of variety, changes to diet and physical activity can be harder to sustain.
Your Views
There are services in place to help us get "set for surgery" but the NHS are also wondering about whether having volunteers based in communities could help. With a peer support approach, "buddies" or "coaches" could be assigned to you by your GP to help you on your preparation journey.
With that in mind we're asking for your help, as patients and as members of your community to co-design a new way of working.
Whether you are waiting for an operation yourself, or you may have had experience of going through that process, or you may know someone who has, we would like your views about how a volunteer might help:
It might be someone who has gone through the same operation as you are facing.
It might be someone keen to meet new people and support them to address their identified challenges.
It might be someone with a little bit of knowledge or expertise they would like to share.
We'd like you to think about how we could make this work in practice.
This is about being proactive, increasing resilience in our communities, about supporting people to support each other. It's about working together to understand what makes us feel healthy as individuals and to understand what a "healthy community" looks and feels like.
For those waiting for operations, it's about increasing the likelihood of a positive outcome and providing some ongoing support afterwards. It's about supporting people by providing increased information and support to help them make informed choices.
We really value your views and ideas about how to design and implement a new way of working, a volunteer task force focused on wellbeing and increased population health.