We are working with care homes across Lancashire to find out what is important to people living in care homes, what makes people happy?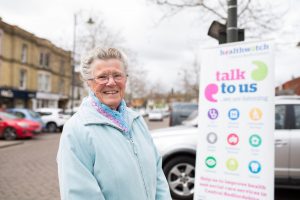 If you are someone who lives in a care home, you may know someone who does, or you work in the social care sector and have experience to share, we want to hear from you. 
Help us shape care for the future and improve quality for people who live in care homes in Lancashire. No matter how big or small the issue, tell us about it. If it matters to you, the chances are it will matter to someone else! 
Sharing your views is quick and easy, and it could make a huge difference. We want to make sure people are heard and services listen to what they have to say. 
Have your say below: