Dare to care: Volunteering
Do you have experience with care? Are you looking for a way to build new skills whilst helping others? Introducing Dare to Care, a new volunteering programme.
---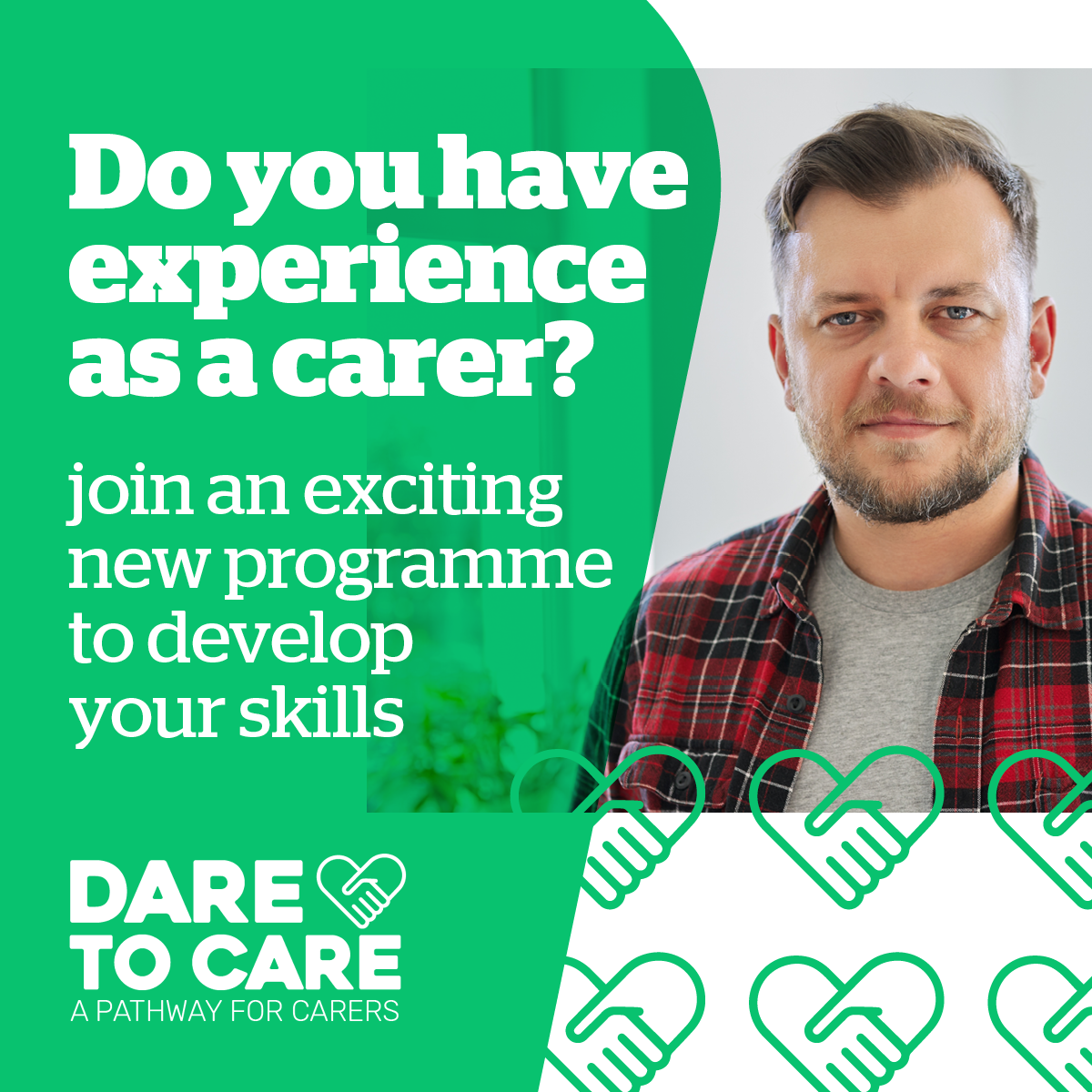 ---
What is Dare to Care?
Dare to Care is an exciting pathway that has been developed for people who have experience as a Carer and would like to receive training and support to get insight into what it's like to work in a Care Home.
The pathway will last for around 12 weeks and offers flexible volunteering hours, education and learning options to enhance knowledge, potentially to continue as a volunteer or for a future career in care.
Our experience of the pandemic has highlighted workforce challenges for Care Homes, and we aim to improve recruitment and retention by giving Carers this opportunity.
How Can I Get Involved?
If you have experience of caring, and you're looking to volunteer or to find out more, we'd love to hear from you.
If you're based: