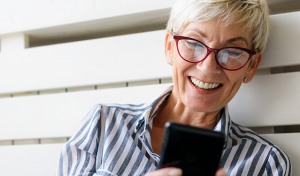 The Enter and View representatives made an announced visit on 23rd September 2021 and spoke to 16 residents, 13 staff members and 1 relative.
23/09/2021
Enter and View
Our role at Healthwatch Lancashire is to gather people's views and experiences, especially those that are hard to reach and seldom heard, to give them the opportunity to express how they feel about a service.
This was an announced Enter and View visit undertaken by authorised representatives from Healthwatch Lancashire (HWL) who have the authority to enter health and social care premises, announced or unannounced. The aim is to obtain the views and experiences of residents, relatives and staff and observe and assess the quality of services.
The team compile a report reflecting observations and feedback. Healthwatch Lancashire is an independent organisation, therefore we do not make judgements or express personal opinions. The report identifies aspects of good practice as well as possible areas of improvement. This is sent to the manager for their opportunity to respond.