Are you a young person in Lancashire aged 13-25? Do you want your voice to be heard? Healthwatch Lancashire wants to know what matters most to you about your health and social care!
To leave your feedback, complete the following online survey: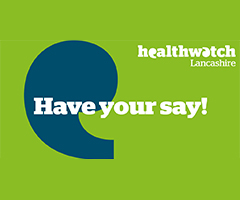 https://www.surveymonkey.co.uk/r/HWchildrenandyoungpeople 
For more information, please contact us at info@healthwatchlancashire.co.uk or call 01524 239100. 
The feedback received will be used to compile a report and challenge those who plan, run and regulate health and social care services on how they can be improved for children and young people in Lancashire.