The information below explains the structure of the NHS and how other organisations such as Healthwatch Lancashire sit around it.
Alternatively, click here to download the simple NHS guide by NHS England.
The Secretary of State for Health
Jeremy Hunt was appointed Secretary of State for Health in September 2012.
The Secretary of State has overall responsibility for the work of the Department of Health (DH). DH provides strategic leadership for public health, the NHS and social care in England.
The Department of Health (DH) is responsible for strategic leadership and funding for both health and social care in England. The DH is a ministerial department, supported by 23 agencies and public bodies. For detailed information, visit the DH website
NHS England is an independent body, at arm's length to the government. It's main role is to improve health outcomes for people in England. It:
provides national leadership for improving outcomes and driving up the quality of care
oversees the operation of clinical commissioning groups (CCGs)
allocates resources to CCGs
commissions primary care and specialist services
Find out more about NHS England, its vision and business plan for the NHS.
Clinical commissioning groups replaced primary care trusts (PCTs) on April 1 2013. CCGs are clinically led statutory NHS bodies responsible for the planning and commissioning of healthcare services for their local area. CCGs members include GPs and other clinicians such as nurses and consultants. They are responsible for about 60% of the NHS budget and commission most secondary care services such as:
planned hospital care
rehabilitative care
urgent and emergency care (including out-of-hours)
most community health services
mental healthand learning disability services
CCGs can commission any service provider that meets NHS standards and costs. These can be NHS hospitals, social enterprises, charities or private sector providers.
Both NHS England and CCGs have a duty to involve their patients, carers and the public in decisions about the services they commission.
Click here for more information and to find your local CCG
Health and wellbeing boards
Every "upper tier" local authority has established a health and wellbeing board to act as a forum for local commissioners across the NHS, social care, public health and other services. The boards are intended to:
increase democratic input into strategic decisions about health and wellbeing services
strengthen working relationships between health and social care
encourage integrated commissioning of health and social care services
Healthwatch Lancashire is represented on the Lancashire Health and Wellbeing Board by Gail Stanley, Chair of the Board of Directors for Healthwatch Lancashire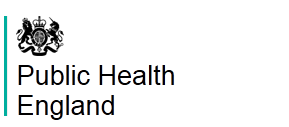 Public Health England (PHE) provides national leadership and expert services to support public health, and also works with local government and the NHS to respond to emergencies. PHE:
co-ordinates a national public health service and delivers some elements of this
builds an evidence base to support local public health services
supports the public to make healthier choices
provides leadership to the public health delivery system
supports the development of the public health workforce
For more information visit the GOV.UK website.
Healthwatch England is the national consumer champion in health and care. We have significant statutory powers to ensure the voice of the consumer is strengthened and heard by those who commission, deliver and regulate health and care services.
The Healthwatch network is made of up of local Healthwatch across each of the 152 local authority areas and Healthwatch England, the national body.
Healthwatch has a common purpose – to ensure the voices of people who use services are listened to and responded to. The network shares a brand, has common values and comes together to work on priority areas and campaigns.
Click here for more information about Healthwatch England
Healthwatch Lancashire has the role to listen and the power to significantly influence change within the health and social care system.
Healthwatch Lancashire gives children, young people and adults a powerful voice – making sure their views and experiences are heard by those who run, plan and regulate health and social care services in Lancashire.
For more information about us click here.