Only 6% of Lancashire's military veterans confident GPs can provide health services they need
Healthwatch Lancashire has published a report that captures views from almost 50 military veterans about access to health services and the issues they face.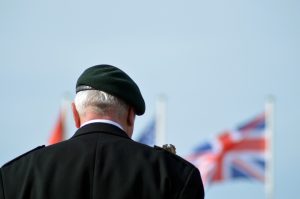 The report comes as part of a three-month-long project with the aim of giving service providers insight in to what military veterans think and feel about the services they receive, particularly from their local GPs.
Results from the report show that:
Only 6% of the veterans we spoke to were confident that their GP is knowledgeable about veteran specific services in their area.
Nearly half of people who support veterans said they did not feel that GPs are knowledgeable about veteran specific services in their area.
Just over half of the veterans we spoke to (51%) told us they felt there are barriers for veterans accessing health care services. The most commonly mentioned barrier was lack of communication and lack of awareness of veteran specific issues (33%).
The results show that an average of 13% of veterans we spoke to are accessing veteran specific services. Most notably, over half (64%) of veterans had never heard of or accessed the NHS Military Veterans Service.
The project saw staff and volunteers from Healthwatch Lancashire engaging with 63 people in a variety of settings and groups including a number of veteran's breakfast clubs and military veteran events.
An online campaign was also launched to enable members of the veteran community to have their say if they were unable to attend engagement sessions.
We also reached out to GP surgeries across Lancashire to see what was in place to support their veteran patients.
Beth Tildesley, Project Officer at Healthwatch Lancashire who lead on the Military Veteran project, said: "Healthwatch Lancashire is here to make sure all people in our communities are listened to and this project gives a voice to our military veterans.
"This report identifies areas where health services, or access to these services, can be improved for this community.
"The public's voice will enable us to challenge providers about access to health services  for military veterans off the back of significant intelligence we have received to suggest that things do indeed need to be improved."
The full report 'Supporting access to services for Military Veterans' can be read and downloaded online at www.healthwatchlancashire.co.uk/reports/reports