"More must be done to get more GPs in Lancashire"
Mike Wedgeworth, Chairman of Healthwatch Lancashire, says: "The Government has promised to provide for 5,000 new GPs by 2020 and Healthwatch Lancashire's feedback from the public shows that they are urgently needed.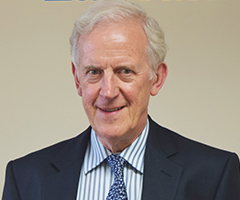 "Our research shows that, whilst everyone who works in the NHS is hugely appreciated by those who use it, there is a growing problem of finding timely appointments with our GP's. 50% of the public we spoke to across 25 surgeries in the county struggled to get an urgent appointment on the same day, whilst 21% struggled to get routine appointments.
"And whilst 46% said their experience of booking appointments at their GP surgery was excellent, 39% said there could be improvements and 15% felt the service was poor.
"So, it must be good news that there the number of GPs in training is going up.
"But it takes at least seven years to train a GP.
"Meanwhile, in Lancashire, there are fewer GPs than there were two years ago and the numbers in some parts of the County are going significantly into reverse.
"In 2015, figures from NHS Digital showed that there were 77 GPs for every 100,000 of the population: now there are 75, amounting to a drop overall of 19 full-time equivalent posts. Although some parts of the County have seen numbers rise slightly, in Blackpool, Chorley and South Ribble, Preston, West Lancashire and Fylde and Wyre they have gone down. Blackburn with Darwen has gone up by just one, and there is no change in East Lancashire.
"People often say that the South East of England is so prosperous that it seems like another country. That seems true for GPs also where a slight rise in their number means that there are now 86 GPs per 100,000 compared with Lancashire's 75.
"All the experts say that General Practice is at the heart of the Health Service. The evidence of our research absolutely confirms this. So, quite simply, more must be done to get more GPs in Lancashire."
Dr Amanda Doyle, Lancashire and South Cumbria Sustainability and Transformation Partnership Lead, and a Blackpool GP, comments: "Evidence shows that if trainee GP's have a good experience in their placements, they are likely to stay in the area. Part of our work is to ensure that this is possible, so strengthening the local GP workforce."