Lancashire Safeguarding Boards 2017-2018 Annual Report Published
The 2017/18 Annual Report of the Lancashire Safeguarding Boards has now been published.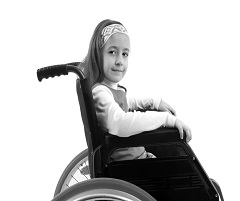 The report provides information about key achievements over the last year, as well as outlining the challenges and priorities for the year ahead. The Lancashire Safeguarding Boards are committed to safeguarding the well-being of children, young people and vulnerable adults across Lancashire. Safeguarding is about making sure everyone irrespective of age is treated with dignity and respect and does not suffer abuse.
This is particularly important for those who are unable to protect themselves from harm or abuse, possibly because of their age, a disability or because they are unwell. To ensure this, care has to be of a high quality in order to prevent abuse happening. It also means there is an effective response if there is evidence or suspicion of abuse.
The government issued new guidance around the arrangements for safeguarding children in mid-2018. These will require the establishment of a new "Multi-agency Safeguarding Partnership" to replace the Lancashire Safeguarding Children's Board. Plans are in development and the three lead partners, the council, the police and the Clinical Commissioning Groups will need to reach a decision in the coming months with a final implementation deadline of September 2019.
At the end of quarter four, agencies were supporting 6,097 children in need of early help; 1,243 children on a Child Protection Plan; and the council looks after almost 2,000 children in care. There are almost 1,000 children living in Lancashire who are looked after and placed here by other councils; we have 1,210 educated at home; and 363 missing from education. Almost 6,000 adults with care and support needs are supported in residential or nursing homes; approximately 11,000 adult safeguarding alerts are dealt with in a year; significant numbers of people need support with their mental health; and the population of the very elderly is growing year on year.
The year has seen the local authority continue its improvement journey following an adverse inspection two years ago and additional challenge for the police and one of our health providers following criticism in this year's round of inspections. There have also been changes in responses to those referred for services with more emphasis on early help but in children's services there are still too many children in need of protection or looked after by the local authority. Child and adolescent mental health services are showing improvement in range and timeliness of services. For older people we have proportionately more people in care settings and too many homes not rated as good.
The local authority has increased the resources to manage child sexual exploitation and all agencies are sighted on the increasingly complex nature of exploitation. Better identification of exploitation of adults via modern slavery and human trafficking is a developing pressure area. Responses to exploitation – sexual, financial, criminal, on-line – continue to develop.
David Blacklock, Healthwatch Lancashire's Chief Executive, is a member of the Lancashire Safeguarding Adults board and is currently supporting the board to consider how it can best ensure that the voices of those who require safeguarding are heard in the improvement of services.
David commented on the report: ''Often safeguarding alerts can help us spot where there may be the need for services to be reviewed or redesigned. Healthwatch Lancashire is committed to ensuring that the voices of our most vulnerable citizen are listened to.''
He added: ''Each and every one of us can make a difference by sharing our experience of services we have used with Healthwatch Lancashire and this can be done through our website… by clicking here 
Download the full report here