Healthwatch Lancashire's Spring/Summer 2017 Newsletter is now available!
Healthwatch Lancashire's Spring/Summer 2017 newsletter is now available to read and download.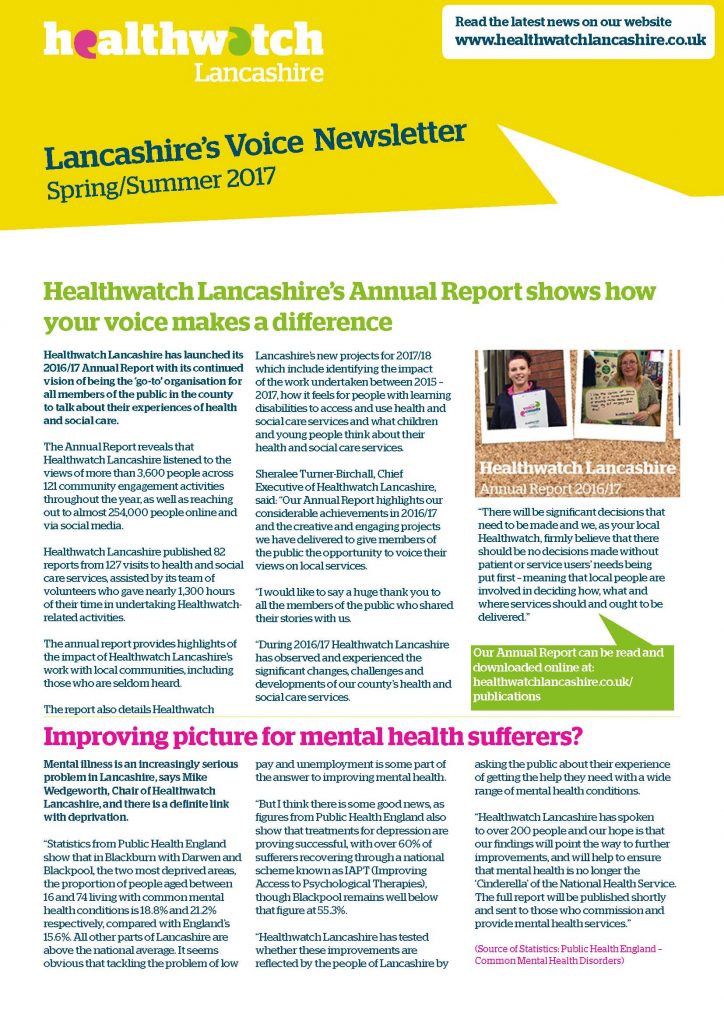 The newsletter highlights some great recent achievements from Healthwatch Lancashire.
The newsletter features an overview of the 2016/17 annual report, as well as articles about the launch of our impact project, a recent award win and the results of our care home best practice work.
Healthwatch Lancashire Chief Executive, Sheralee Turner-Birchall, said: "The Lancashire's Voice Newsletter is our opportunity to highlight some of the important work being carried out by our volunteers and the team which is making a real difference for people using health and social care services across Lancashire."
To read and download the Spring/Summer 2017 Newsletter, please click here.