Healthwatch Lancashire Work with local Care Homes to Understand Quality
What does a quality care home look like? What makes people happy?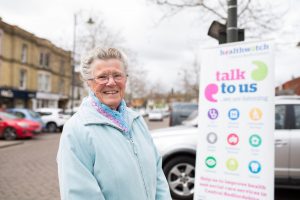 Healthwatch Lancashire will be working with Lancashire County Council to find out what is important for people living in care homes, what makes them a great place to live? The team will be travelling across the county, listening to what people want from quality care. Anyone can get involved, whether you live in a care home, you are a relative or friend, maybe you are thinking about living in a care home in the future, your voice matters.
You are the users and future users, have your say and help Healthwatch Lancashire tell services what quality means to you. 
There will be a focus on key local issues, the first roadshow will be in East Lancashire talking to people about dentistry in care homes. 
The project will run throughout the year, you can join in the conversation now over on Twitter and Facebook. 
If you want to leave your feedback here, its quick and easy. Just tell us what a quality care home looks like to you, what would be important for you and your care? Maybe you have an experience already that you want to share, we really want to hear it!