Healthwatch Lancashire to measure its impact with service providers and commissioners
Healthwatch Lancashire has launched a project to measure the impact of its work on those who run, plan and commission health and social care services in Lancashire.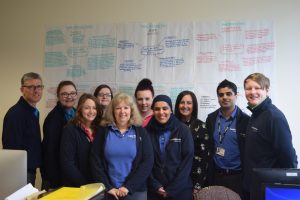 The focus of the impact project is to show the public the difference they have made and how their engagement has impacted on the wider picture.
Healthwatch Lancashire is planning to analyse data collected over the last two years and identify trends and themes from feedback received via all sources of intelligence.
The findings gathered will be produced in a final impact report and will support Healthwatch Lancashire in planning future work streams as well as measuring the impact our activities have had in influencing change in the wider community.
Healthwatch Lancashire will build on its relationships with stakeholders, commissioners, regulators and providers to ensure that they have a clear understanding of the work of Healthwatch and use the intelligence it provides to influence change.
Sheralee Turner-Birchall, Chief Officer at Healthwatch Lancashire, said: "Healthwatch Lancashire is here to make sure all people in our communities are listened to and this project aims to challenge those who run, plan and commission health and social care services on how they use and implement the intelligence they receive.
"The public want to know what differences will be made as a result of their feedback and that their voices are not just heard but listened to and acted on."