Think Digital: Involving community and voluntary organisations in the Lancashire and South Cumbria STP
Healthier Lancashire and South Cumbria, the Sustainability and Transformation Partnership, is inviting charity, community and voluntary organisations to attend an event, hosted by Healthwatch Lancashire, to raise the understanding of changes in health and care and to shape digital health transformation.

The 'Think Digital' event will give staff and volunteers who work for a partner, community, voluntary, not-for-profit or charity organisations within Lancashire and South Cumbria, an opportunity to find out more about the work of the Sustainability and Transformation Partnership with a particular focus on digital health with an interactive workshop giving delegates the opportunity to set the agenda.
This Healthier Lancashire and South Cumbria event, hosted by Healthwatch Lancashire, will see leaders and clinicians from the programme in attendance to support conversations and answer questions about the future of services and members third sector organisations are invited to get involved and have their say.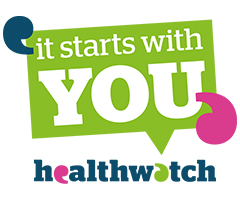 It is not only a great opportunity to find what changes are taking place, but also to ensure that local organisation's views are heard when it comes to changing how care is delivered locally.
Information on the event can be found below:
Where: 1882 Lounge, Turf Moor, Burnley
When: 15th November 2017, 1-4pm
You can book your place at the Burnley event here: https://understandingchangesinthenhsburnley.eventbrite.com
NHS and local authorities are working across five areas to improve services, these are Morecambe Bay, Pennine Lancashire, West Lancashire, Central Lancashire and the Fylde Coast. They provide a way in which all organisations and groups involved in health and care can work together to improve outcomes and care for local people, reduce pressures on services and make best use of financial resources.
Further events will take place in Blackpool and Central Lancashire in early 2018. This event is open to organisations and services working across Lancashire and South Cumbria.
For more information, please contact Healthwatch Lancashire on: info@healthwatchlancashire.co.uk or call 01524 239100.
If you, or anyone you know, has been affected by any changes in your local area, we want to hear your stories. You can share your views on changes to health and social care at any time via the Healthwatch Lancashire website at: https://healthwatchlancashire.co.uk/policy-changes/