Healthwatch Lancashire to capture views about access to mental health services
Healthwatch Lancashire has launched a project to capture views from the public about access to mental health services and the issues they face.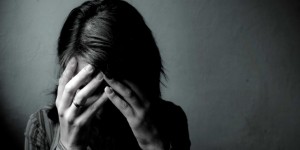 The launch of the project is as a result of intelligence received from the recent Homelessness and Deprivation project (where 31% of people said their mental health was poor), with the aim of giving providers insight in to what the public know and feel about mental health and the services available to them.
The project will see staff and volunteers from Healthwatch Lancashire engaging with people in a variety of settings and speaking to a range of groups including young people, LGBT groups, learning disability groups, as well as revisiting some groups from the previous homelessness and deprivation project.

Healthwatch Lancashire will be asking a series of questions relating to views about mental health, what services are available, how to access them, online support benefits and what changes the public would like to see to current services.
The survey is available to view and complete online by clicking here.
Sheralee Turner-Birchall, Chief Officer at Healthwatch Lancashire, said: "Healthwatch Lancashire is here to make sure all people in our communities are listened to and this project aims to give a voice to those who suffer with mental health, have done so in the past, or know a family member or friend who has done so.
"The strength of our community engagement will allow us to identify areas where mental health services, or access to these services, can be improved based on the views of those who are using them.
"The public's voice will enable us to challenge providers about mental health services off the back of significant intelligence we have received to suggest that things do indeed need to be improved."