Healthwatch Lancashire speak to service users at Ormskirk Medical Practice
Healthwatch Lancashire has published an Enter & View report, which captures the experiences of service users at Ormskirk Medical Practice.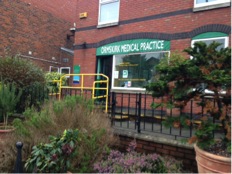 On the 18th and 26th January 2017, four Healthwatch Lancashire representatives gathered survey responses from 30 patients to obtain the views of people using the service and to observe the environment.
Over half of patients said they struggled to get urgent appointments on the same day, although 43% said they did not have difficulties.
The majority of patients said that their experience of booking appointments at the surgery could be improved, however 93% of patients felt that they were listened to during their appointments and the same number felt the information they received in their appointments was helpful.
The report includes a list of 2 actions provided by Ormskirk Medical Practice in relation to how they will improve service users' experiences following the activity.
Sheralee Turner-Birchall, Chief Executive at Healthwatch Lancashire, said: "Healthwatch Lancashire contributes considerable value into the health and social care system by gathering patient and relatives input into the way services are run. This can be invaluable as sometimes seeing services from their point of view opens up real opportunities for improvement that may not have already been considered.
"Healthwatch Lancashire would like to thank Ormskirk Medical Practice for their response to the report and for any actions which are put in place as a result of our findings."
The Report for the Enter & View at Ormskirk Medical Practice is available to read online or download on the Healthwatch Lancashire website www.healthwatchlancashire.co.uk/reports