East Lancashire Hospitals NHS Trust now rated Good by CQC
England's Chief Inspector of Hospitals has found that East Lancashire Hospitals NHS Trust has made further improvements following its latest inspection by the Care Quality Commission. The trust's overall rating has been raised to Good.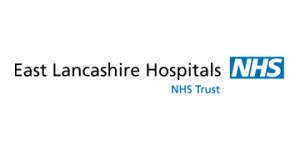 East Lancashire Hospitals had been put into special measures in July 2013 following Sir Bruce Keogh's review of hospitals with higher than average mortality rates.  A year later, in May 2014, CQC inspectors found that the trust had made sufficient progress to come out of special measures. A further inspection in 2015 rated the trust's two main sites Royal Blackburn Hospital and Burnley General Hospital as Good.
A full report of the latest inspection can be found at: http://www.cqc.org.uk/provider/RXR
The Chief Inspector of Hospitals, Professor Sir Mike Richards, said: "This latest report represents further progress by East Lancashire Hospitals, who should be congratulated on all their hard work.  The trust has responded well to the inspection process.   From a position of special measures in 2013 to an overall rating of Good has clearly been a story of steady and sustained improvement by all concerned.
"The trust has a clear vision to be widely recognised as a provider of safe, personal and effective care – and we saw this in practice during our inspection.   I note that the number of staff who would recommend the trust as a place to work has improved further.    All the staff we met were dedicated to achieving the best care for patients
"The trust does still face some challenges and the managers are well aware that there are still areas for improvement.  For example, the emergency department continue to find the four-hour wait target challenging.    Also, recruitment of doctors in some areas remains difficult, although we could see that action is being taken to develop doctors internally to reduce the need to recruit from outside.
"We shall continue to monitor the work being done to address these issues and return in due course. However I am optimistic that this improvement can be sustained and I look forward to reporting further progress."
Among the main improvements found by inspectors:
·         The trust's Harm free care strategy had improved the way they dealt with and learned from incidents. The strategy included actions such as completing rapid reviews of serious incidents, referral to a panel  for discussion and sharing outcomes in senior meetings.
·         The emergency department/urgent care centre had introduced a number of quality innovations that had improved patient experience, care, and safety.  some of the initiatives included the introduction of a mental health triage tool and observation policy; rapid assessment review; introduction of a sepsis nurse lead; creation of a dementia friendly environment and development of the paediatric emergency department.
·         Following the results of an audit in 2014, improvements had been made to the care of patients with sepsis.
·         The hospitals had consistently achieved better than the England average in respect of the 18 weeks target from referral to treatment. Surgical procedures were sometimes cancelled at short notice but systems were in place to ensure patients were rescheduled within 28 days of the cancellation.
·         Nurse staffing in ED, medical and surgical departments had improved since the last inspection.  Although there was a reliance on agency staff, nurses had been recruited but they were not yet in post.
·         The trust employed an Intensive Home Care Team who provided support to the ED and facilitated early discharges of patients from hospital. Established links with local GPs who provided medical support, if required, were available.