Daneshouse Medical Practice, Burnley, Review Process.
The contract between East Lancashire Clinical Commissioning Group (CCG) and Dr K Khan at the Daneshouse Medical Centre, Burnley, Lancashire came to an end on the 22 August 2018.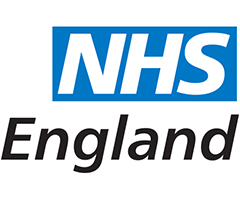 As the Daneshouse Medical Centre building is privately owned by Dr K Khan once the contract ended the building was no longer available to the CCG to provide services from.
The CCG ran a local competitive process to secure a caretaker contract in the short term to provide GP services to the registered population. As a result GP Services to the Daneshouse registered list are now being provided from the Colne Road Surgery under a short term Alternative Provider Medical Services (APMS) Caretaker contract until 31 March 2019. Before this contract comes to an end the CCG and NHS England are required to undertake a review of this service.
This review is to help us to determine the most appropriate way for services to be provided in the future. The CCG and NHS England now need to make sure that any future contract takes into account the health needs of local people, offers value for money and delivers the highest possible quality of care for patients. The CCG has not yet made a decision about how GP Services to patients registered at Daneshouse will be delivered from 1 April 2019.
As a result the CCG want to take this opportunity to give patients, carers and key stakeholders the opportunity to be involved in the review process in order to ensure that their views are fully considered as part of the decision making process.
Those wishing to get involved or express their views are encouraged to do so in one of the following ways: 
Email: communications.eastlancsccg@nhs.net
By Post: Freepost Plus RTYJ-XLEZ-SBYL
Together a Healthier Future
Walshaw House
Regent Street
Nelson
BB9 8AS