CQC rate Manchester Road Surgery, Burnley as Inadequate
England's Chief Inspector of General Practice has placed a Burnley GP practice – Manchester Road Surgery – into special measures following an inspection by the Care Quality Commission in May.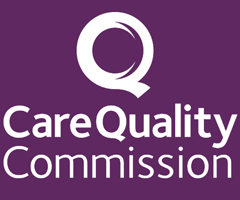 Inspectors rated the practice inadequate for safety effectiveness and well led, requires improvement for responsiveness and good for caring 
Overall the service has been rated as inadequate. A full report of the inspection can be found at: http://www.cqc.org.uk/location/1-550124196
The report highlights a number of areas of concern including:
Systems to ensure patients received timely medication reviews and the appropriate health care checks such as blood tests were not in place potentially putting patients at risk.
Inspectors found that recorded care plans were not available and checks to monitor patients prescribed high risk medicines such as disease-modifying anti-rheumatic drugs (DMARDs) were disorganised. The inspection team did find urgent appointments were usually available on the day they were requested. However patients told CQC that getting a routine appointment was difficult.
Alison Holbourn, Deputy Chief Inspector of General Practice for the North, said: "It is important that the people who are registered with the Manchester Road Surgery can rely on getting the high quality care. It is a matter of concern that the practice was going backwards having previously been rated as requires improvement. I expect providers should use our inspection reports to help address their problems and rectify them as a matter of urgency.
"The practice needs to ensure that there is an effective system for identifying, receiving, recording, handling and responding to complaints by patients and other persons. Safeguarding policies needed to be improved – they were generic and did not contain contact telephone numbers to the local safeguarding teams. In addition the practice were unable to demonstrate that they had an overview of those children with a child protection plan in place.
"We always inspect the quality of care for these six population groups – Older people; People with long term conditions; Families, children and young people; Working age people; People whose circumstances may make them vulnerable and people experiencing poor mental health. I am very disappointed to report that the practice is rated inadequate in all six groups. These areas will need to be addressed as a matter of urgency.
"Due to the concerns identified during the inspection, CQC has placed this service into special measures. It will be inspected again within six months if they are still operating. The service will be kept under review and if needed could be escalated to urgent enforcement action and if there is not enough improvement we will move to close the service."